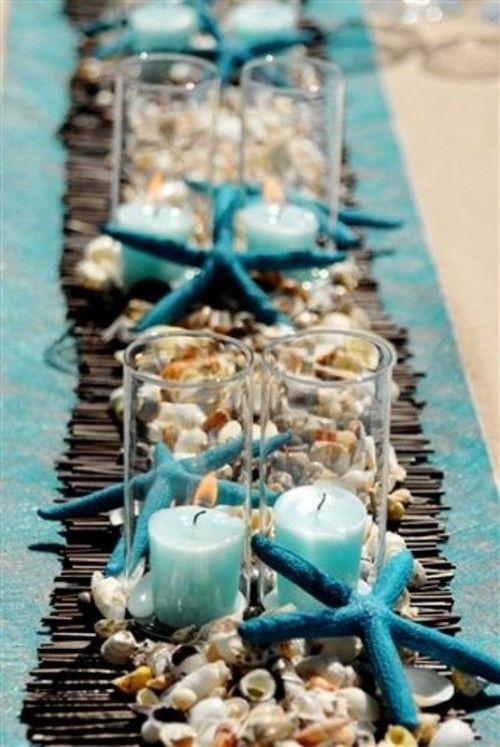 Florida Wedding Table Themes – Design and Décor
Florida is a hot spot for weddings!  Gorgeous beaches, stunning hotels and quaint small town venues.
When planning a Florida wedding, beautiful table décor can go a long way in ensuring your wedding ceremony is a smashing success. Wedding table décor invariably turns out to be an integral part of the overall look and feel of the wedding theme and celebration. Creating a gorgeous tableau for your wedding reception adds grace and elegance to the overall wedding decoration.
Katie from Orla James believes that your decorations should match the overall color scheme and theme of your wedding; right from the invitation cards, wedding favors, and design to the reception. Since tables are predominant in any wedding reception, it is a necessity to get the oomph factor correct.
Lets look at some ways that you can classily design your wedding table décor:
Covers and Table cloths:
Usually, couples opt for classy white tablecloths. But with the growing modern tastes of most couples, there seems to be a shift in this ideology towards cloths that add more drama and glam to the table. Choosing tablecloths with motifs or designs help in enhancing the look and feel of the wedding theme while covering any stains at the same time. You can also add streamers, layered cloth napkins, or ribbons to add color to your tablecloth or table runner. If you are looking for something with textural detail, you can opt for patterned or lace tablecloths to spruce up the look. Many couples also like draping cloth along the table to increase the wow factor of the seating.
Arrangement:
Since receptions usually hold a large number of people, having circular seating arrangement makes it easier for people to move around freely and mingle. You can get the same effect with oval tables as people are able to speak easier than when seated on rectangular tables. Buffet tables and dinner spreads are invariably arranged in U shapes or L shapes to allow ease of movement. Shape and table arrangements can enhance the look of the overall wedding reception and add to the décor and color schemes. You could also add a backdrop to the cake table or head table to accentuate the wedding theme and design.
Centerpieces:
Most couples love playing around with different centerpiece ideas. They instantly add beauty to your wedding reception tables. You can create a range of tasty tidbits to choose from that double as centerpieces while adding to the uniqueness of your wedding. Simultaneously you could also have an assortment of tall and short centerpieces to add to the visual appeal. Use unique items like leaves, faux diamonds and pearls, colorful stones, and frames to create a stunning impact on your centerpiece.
Place settings:
You can include your place setting holders as a part of your wedding table décor and design. Use decorative name cards to accentuate the centerpieces on the table. You can also fold napkins in decorative designs to individualize your crockery and cutlery. Coordinate the colors of your napkins, tablecloths, table runners, and decorative items to bring out the elegance in your table setting. You could go a step further and decorate your chairs with cloths and broad ribbons to add to the table décor.  When thinking 'place settings' think Plate Girl!
Sprinkles/ Assorted items:
Adding assorted items to your table are a fantastic way to emphasize decorations. Some excellent sprinkler ideas are flower petals, small sea shells, decorative leaves, decorative beads, faux gemstones and precious rocks. These can be combined with existing place settings to add to the individualistic look per place setting and enhance the overall look of the table décor. Most couples enjoy using sprinklers that add to the existing color scheme and theme of the wedding.
Lighting:
It is a fact that your table décor will look gorgeous with the correct type of lighting. When your table is lit, all the little additions from sprinklers to cutlery gleam in ways that you cannot imagine! Incorporate different light sources to enhance the visual impact of your table décor. You could consider floating candles or tea lights as centerpieces or in small pots scattered around the table. You could also have candles or fairy lights in mirror reflective surfaces to increase the light around the table and make it look more stunning. You could also rope small flickering lights along the table to add to the elegance of your reception.
Ensure that you color code the entire wedding according to the wedding theme. Use your table décor and design to add to the elegance and timelessness of your wedding. Create a stunning wedding décor using these tips and tricks to ensure that your wedding looks gorgeous.
Did you know that a Notary of Public can perform a wedding in the state of Florida?  Call On Point Executive Center in you need notarial services.  (813) 350-7800.