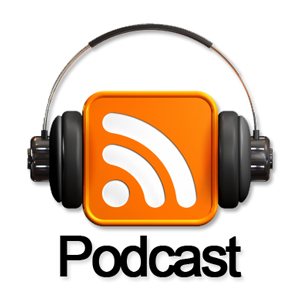 Entrepreneurship and Small Business Podcasts
While working virtually, consider checking out one of these entrepreneurial podcasts!
With all of the information you can glean from podcasts, you'd be remiss not to take advantage of the following selections. Whether you need marketing tips or you want to push your business to the next level, there's a podcast here that can help.
Entrepreneur on Fire – John Lee Dumas hosts this daily podcast that examines the experiences of business owners and how they became successful.
Ambitious Entrepreneur Show – Marketing is one of the biggest struggles an entrepreneur faces. Tune in to this podcast to learn about practical and actionable strategies that can help you get the marketing results you deserve.
Mixergy – Enjoy this podcast that features interviews with well-known entrepreneurs who share the details of their struggles and the secrets to their successes.
Startup Nation – This twice monthly podcast, delivered by the Sloan brothers, gives advice and insight into how to make a small business succeed.
The Introvert Entrepreneur – This podcast, hosted by Beth Buelow, is based on interviews with business owners who have overcome different types of challenges in their quests to be entrepreneurs.
Being Boss – People who consider themselves creative entrepreneurs can benefit from listening to this podcast. The female hosts offer plenty of ideas and advice about growing a business.
Small Business Unstuck – Barry Moltz's motivation for this podcast is to help small businesses succeed. His background includes his own successes and failures in small business, and his recipe for success includes seeking out knowledgeable and trustworthy peers and mentors such as himself.
ON POINT EXECUTIVE CENTER  813.350.7800