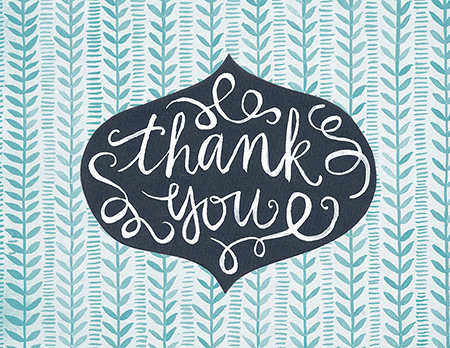 10 Appreciation Concepts to Double Your Client Retention
What is a V.I.C.?  A VERY IMPORTANT CLIENT!  A client who you would hate to lose. 
Make a list of your top 10 clients.  The ones who you love to serve and who make a difference in your business.  Then take a gander at some of these easy concepts to make them feel appreciated.
Write a note
And we are not talking about an email. Write your client an old fashioned handwritten thank you note. It may take up a little bit of your time, but it will help you build a long lasting relationship. Did you know that if you're too busy to write your own notes you can outsource the task to your assistants here at On Point Executive Center?
Offer a surprise freebie
Offering things of value to your clients is very important and it doesn't have to cost you anything at all. If you don't already have one, you can start an email list and every month deliver useful tips or words of encouragement to your clients.
Send a gift card for coffee
If your profit margin allows for small tokens like a gift card to a coffee stop, send them one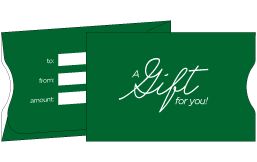 when they purchase a service/product.  And remember, if you do not have time for tip 1, as mentioned in a previous blog, you can order these online and have them shipped!
Give them a shout out on social media
Not only are you publicly thanking them, you are also getting your name out to their social media audience as well as theirs.
Actively engage in their business
When you notice that they are hosting an event; sponsor a raffle item.  If they have received an award or recognition; acknowledge it.  If they incurred a loss of any kind; help in any way you can.   Show your appreciation by supporting them.  And when you do, always mention that it is because you value the relationship.
Pick up the phone
Text messaging and email have diminished quality relationships.  Pick up the phone and have an actual conversation that includes 'Thank You'.  It is okay if you get voice mail. Who wouldn't love to receive a voice mail that was from an appreciative source?
Throw an in-office customer appreciation party and invite VIPs
If feasible location wise, throw some kind of shindig and invite your most loyal customers as your special VIP guests.  We love to host 'Taco Table' lunches at our virtual office on Rocky Point Point.  Check out these pictures and let us know what you think about this creative idea.  If your office is at On Point, reach out to us to schedule your customer appreciation party at the office.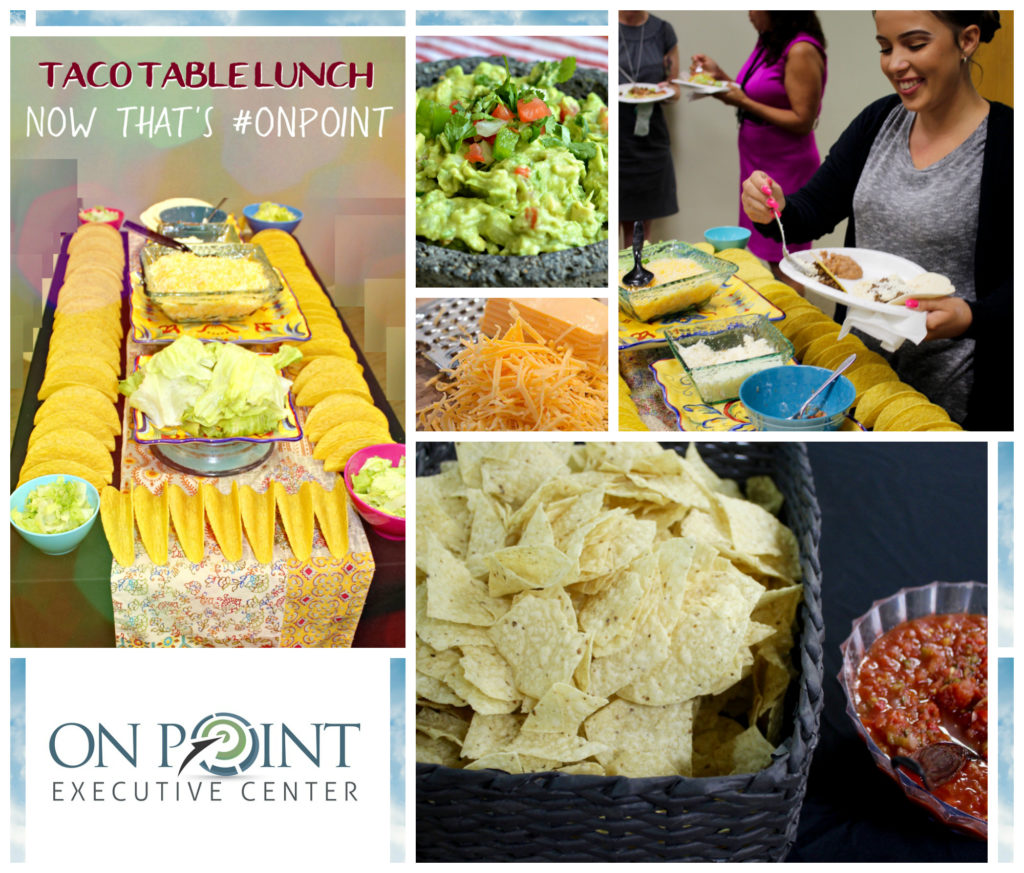 Host a free class that is invite only
You can do this one digitally via Google Hangouts, Periscope or Zoom. You can host a conference call over the phone if that works best.  Invite your VIP clients to a special class that you teach live and include a Q&A session. Make sure you do your research and find out what your VIPs want to learn and make that the topic of discussion.
Invite them to attend an event with you
You probably get invited to events all the time! The next time you plan to attend a gala, lunch & learn or networking mixer, make the effort to invite them to join you and be sure to pick up the price of their ticket as well as introduce them to appropriate attendees.
Holiday Thanks
With the holidays right around the corner, be sure to stock up on items appropriate for men and women of all ages. You never know when you are going to need a little 'thank you' gift.
Hopefully this post has you thinking about fun ways you can thank your loyal customers and let them know they are #onpoint. You don't have to spend a lot of time or money, just let them know you appreciate them! Print this list of 10 appreciation concepts and we are sure you will double your client retention rate.  Gratitude is infectious.
Contact us today to discover more about our suite of virtual office services and to explore our beautiful office space in Tampa. Go virtual!
#onpoint     #virtualoffice     #govirtual      #weop