Technically, your office is wherever you are.
With the technology currently available, you can conduct business from almost anywhere. Your office could be in your home, in your car, in the airport, on the beach, or even on a mountaintop. In typical situations, your office will be based in your home regardless of whether you travel or not. If this is the case then you need to have a good setup. This includes a quiet location away from the distractions that being at home will always have. These include the refrigerator, TV, children, lawn work, dishes in the sink you name it. It can be a distraction.
Whether youre expanding into new markets and need a new place to work or just need someone to answer your phone and handle your mail, On Point is for you.
At On Point virtual offices are just the beginning! We offer a full suite of professional and business services, from receptionist to marketing sales and fulfillment. We are a "full-service" solution that goes far beyond most "space for rent" executive suites. Best of all, all of our services are on demand, so you only pay for what you use, when you use it, without fear of ongoing overhead and labor costs and business cycle fluctuations.
NO long-term contracts! NO hidden fees! NO auto-renewal!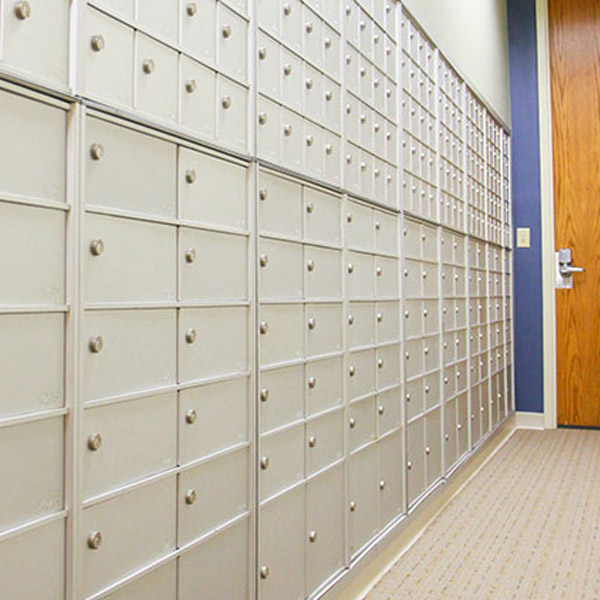 If youre running a business from your home, you probably dont want your home address used as the business address. Depending on the type of business it is, it may just not give the impression you need. Need a place to call 'My Office'? Welcome to On Point Executive Center, your new place of business and for business. One phone call (813-350-7800) will secure your new corporate office address and allows you the luxury of an affordable professional office suite that includes exclusive amenities – that otherwise would be far too expensive.
Great for work-at-home professionals, business travelers, online businesses, virtual workers, or small business owners who are interested in managing their overhead. Address services can be used for your business collateral, as a place to receive mail or packages, your Google Maps listing, or courier service point of drop off.
Address services are available as a standalone membership, in conjunction with conference room time, bundled with receptionist and telecommunication services, or all wrapped up in one cost-effective monthly rate.
Call today to customize your perfect solution. (813) 350-7800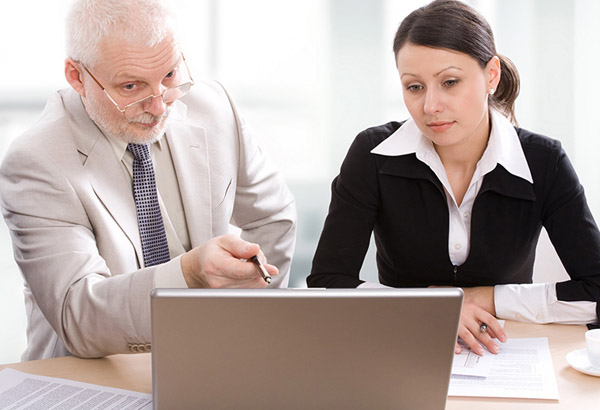 Running your business out of your home? Be sure to check out the legal ramifications of virtual business.
From a home office standpoint, there are several legal issues to consider. First, is your home in an area zoned for business? What type of business can you operate from your home? Check out your local zoning ordinances to make sure you dont have to get any special permits or licensing, or have any restrictions on what you can do from your home. For example, if your business requires clients or customers to come to your home then parking may be an issue. Check it out before you get too far into things.
There are also the obvious tax issues of operating a business (or simply working) from your home. If you want to claim a home office, the IRS has stiffened the requirements to the point that you cant use that space for anything other than your work. So, if youre working from your dining room table then you probably cant take that home office deduction. There are some exceptions (like for home childcare, etc.), so contact your tax accountant or attorney to find out the law as it pertains to your situation.
If you find you are out of compliance, give us a call! Our address services are a perfect solution to your home office headaches! (813) 350-7800
Borrowed from the experts on any subject; Wikipedia: The term virtual office implies space utilization, but a full application includes professional live communications.[7]
Communications services
Remote receptionist – A team of workers in an office environment working remotely, using high-tech Computer Telephone Integration software, to replace a traditional receptionist.
Virtual assistant – A virtual assistant is often a lone eagle working from home, who rarely meets their clients face-to-face.[8] A virtual assistant typically has no access to CTI Software. Rates run $25 an hour and up.[9]
Answering services/call centers operate from a centralized location for the purpose of receiving and transmitting a large volume of requests by telephone. Users lament problems of security,[10] impersonal staff[11] with high turnover, language barriers, translation errors and a less-than-professional image.[12] When selecting an answering service, look for one based in your own country so that there are no language barriers.
Voicemail is a low-cost technology that stores voice messages electronically. Recent advances in technology allow for the conversion of Voicemail messages to email making message retrieval far more convenient for business owners.[13] In customer service applications, voicemail has limitations.[14] Used for customer service, voicemail has become synonymous with frustration.[15] The complaints are legion and have inspired spoofs[16] on the voicemail experience. Studies also show that up to 75% of callers simply hang up when their call is answered by a machine.
Virtual office space – Virtual office gives you a chance to own a high profile reputed address in a city of your choice, at a fraction of the buying or renting cost of such an address.
Phone answering service – Virtual office phone answering service bridging the gap between you and your numerous clients.[17]
Space services
Professional address – A prestigious building to be used as the business address.[18] A professional address alleviates the privacy and personal security concerns of running a home-based business.[19] A user can expand into new markets by utilizing a provider with multiple locations to establish a professional presence in the desired growth markets.
Mailing address – The professional address can be used for accepting, sending and forwarding mail without the connotations of a PO box. Under US law, a PO box is to be clearly indicated and so not conducive for most corporate entities in this regard. Some VO providers offer 24/7 access to individually assigned and locked mailboxes. This allows the staff of a VO user to have a centralized location as a convenient vehicle for the secure transfer of paper documents 24/7. A mail-only provider may be subject to USPS CMRA regulations.[20]
Open envelope scanning – A handler opens the mail and scans the contents, emailing or transferring the digitized documents onto a cloud-based file storage system that users can access immediately. The opened physical mail is then shredded unless further storage is requested.[21]
Reception courtesies – Receptionists at the business address can receive and sign for incoming overnights, deliveries, packages and provide document drop-off/pick-up services.[citation needed] On-site witnesses and notaries may be available, depending on the provider.
Business meeting space – The on-demand use (hourly, daily or weekly) of conference rooms and offices for meetings. Meeting space can often be rented at short notice.
Casual workspace – As an alternative to the distractions of co-working or the interruptions of a home office, office space is available on an occasional or drop-in basis, either hourly, daily or monthly.
Executive suite – A small percentage of VO users lease space full-time time.[22]
On-site amenities – A full-service virtual office will provide broadband Internet, faxcopierprinter, advanced phone features, conference calling, video conferencing, kitchenette and a business-worthy lobby/waiting area.
Virtual office solution – Virtual office solution gives dual advantages in whichever city you need and a reputed business address which would marginalize the gap created by established brand value.
Live virtual receptionist – A virtual answering service is an automated system with a live virtual receptionist. This kind of service can be enjoyed without purchasing expensive equipment.
Other services Other services may include creation of a website, business cards, attorney consultations.
Why choose Tampa Bay as the home of your small business?
Tampa Bay is part of the Tampa-St. Petersburg-Clearwater, Florida Metropolitan Statistical Area (MSA). The four-county area is composed of 2.84 million residents, making it the second-largest largest MSA in the state, fourth largest in the Southeastern U.S. and 18th in the United States. Two of the major economic engines for the region include the Port of Tampa and MacDill Air Force Base. The Port of Tampa has a $15.1-billion annual impact with nearly 100,000 jobs created and 34 million tons of cargo and 1 million cruise passengers moving through the port annually. MacDill Air Force Base, which is home to United States Central Command, United States Special Operations Command and the sixth Air Mobility Wing, has a $4.98-billion annual impact. Tampa's open-for-business attitude, skilled workforce, lower cost of doing business, climate, quality of life, and convenient airport are just a few of the reasons companies valued at $19 billion have placed their headquarters in the region. The firms include Publix Supermarkets, Tech Data, Jabil Circuit, Raymond James Financial, OSI Restaurants, Gerdau Ameristeel, and Home Shopping Network. Allow us the pleasure of adding your company name to the list!
Why choose Tampa Bay? It's the perfect blend of excitement and relaxation! From exhilarating roller coasters to basking in our vibrant local culture, there's no shortage of entertainment, but we've narrowed down some of the most unique spots for you to enjoy.
Treasure a Day in the Park …Hyde Park. Morning, noon or night Hyde Park Village is a great way to enjoy shopping, a bite to eat and relaxation in a charming turn-of-the-century style shopping village and neighborhood. Located in the heart of a National Register Historic Neighborhood, you can explore the history and architecture of homes built around the turn of the century with self-guided walking guide booklets provided by Tampa Preservation. With 50 shops and the historic neighborhood, there is something for everyone, so your group can enjoy shopping or just kick back and relax!
Stunning Tampa Bay Sailing Tours
Exclusive, luxury yacht charters available for sunset cruises, corporate meetings and special events on Tampa Bay. Yachts are located downtown on the Tampa Riverwalk between Tampa Convention Center and Marriott Waterside Hotel & Marina. Let Tampa Bay Sailing Tours show you the real treasure of Tampa Bay.
Hands-on Experiences to Treasure
Busch Gardens Tampa combines world-class thrill rides, Broadway-style live entertainment and one of North America's largest zoos in an unforgettable African adventure for the whole family. Have you ever fed a giraffe? Giraffe Ranch is a high-quality, intimate, hands-on adventure that is perfect for all ages. Immerse yourself in a setting that is right out of Africa, where you will come into close range with zebra, ostrich, warthog, pygmy hippopotamus, rhinoceros, and large herds of deer and antelope. Safari expeditions are by guided four-wheel drive vehicle or by camelback. Optional extras include lemur feeding or special behind-the-scenes tours. Giraffe Ranch is a family-run agritourism venture. Tours daily are by reservation only.
Cigar-Rolling Expeditions
Explore the past and experience the future in Tampa's Latin Quarter, Ybor City! Once hailed as the "Cigar Capital of the World," embark on a tour of Tampa Bay's thriving cigar industry. Have your pick of the Ybor City State Museum, JC Newman Cigar Company, which is America's oldest family-owned cigar company and the last operating cigar factory in Cigar City, or simply stop by the Columbia Restaurant Gift Store to experience the hand-rolling of the finest cigars. Plan your trip in November and join thousands of cigar aficionados as they descend upon Ybor City Museum Park for the area's Annual Heritage & Cigar Festival. Join us for cigar-rolling demonstrations, live music, craft beer, food trucks an architectural hop and a kids zone—perfect for the entire family.
Canoe Escape
Explore Canoe Escape, Tampa's premiere attraction for birdwatching, photography, canoeing, kayaking, and family fun. Escape to nature on a self-guided, 2-hour to full day, downstream, quiet water, paddling adventure through a 16,000-acre wildlife preserve. There is a guided interpretive nature trip offered on Wednesdays at 11:30am. Escorted moonlight trips offered October through April (reservations required). Perhaps paddling close to a sunning 'gator, or a threatened limpkin or congregation of turtles on a log will be the most prized memory of your trip to Tampa!
Sea Life at The Florida Aquarium
Experience The Florida Aquarium and see why it's among the top aquariums in the world. There are over 10,000 aquatic plants and animals, including sharks, otters, gators, free-flying birds, exotic sea dragons and more. Come aboard our 64-foot, 49 passenger catamaran and enjoy a picturesque tour and journey out into Tampa Bay to see dolphins, numerous species of birds and fish, manatees and more! Experience Tampa Bay's spectacular wildlife in its natural habitats! The DolphinQuest Eco-Tour can be purchased alone or as an ideal complement to your indoor Aquarium experience. It's a Cool Way to Sea Life!
A National Historic Landmark, the Henry B. Plant Museum showcases original furnishings and recreates the lifestyle of Henry B. Plant's, 1891 Tampa Bay Hotel and the early Florida tourist industry. The design of the hotel was in the Moorish revival style by architect John A. Wood and was the first completely electrified large-scale building in Tampa. The University of Tampa now occupies what was once this grand hotel, but the wing that has been set aside as the H.B. Plant Museum displays artifacts and historic furnishings from the hotel's past.
International Plaza and Bay Street shopping and dining in a whole new way! Nearly 200 stores – 100 new to the Tampa Bay area. Featuring 12 full-service restaurants and shopping benefits and incentives for groups. International Plaza is a great "Dine Around" location. Stores include Neiman Marcus, Nordstrom, Apple, Gucci, Henri Bendel, Tiffany & Co. and Dillards among many others.
Walk on the wild side at Lowry Park Zoo. Want to have up-close encounters with manatees and other amazing animals? Tampa's Lowry Park Zoo offers behind-the-scenes tours and other exciting adventures you're sure to go wild for! Group rates available. Located at 1101 W. Sligh Avenue in Tampa, one mile west of I-275 (exit 48). Parking is free. Call (813) 935-8552 for more information.
MOSI on Down to the Museum of Science & Industry the largest science center in the Southern United States and home of the only IMAX Dome Theatre in Florida. With more than 450 hands-on activities for all ages, it makes a great get away for spouses and families during conventions. Private lunches can be arranged on property from MOSI's award-winning catering department, or we can create a special overnight Camp-In for groups of kids while parents enjoy their evening out. Special group rates are available and there is ample free parking, as well as coach parking.
John & Mable Ringling Museum of Art. The 66-acre estate is the legacy of John Ringling (1866-1936), one of the great business tycoons of his day. The Ringling Museum of Art, recognized as the state art museum of Florida, includes 21 galleries of internationally recognized European and American art with paintings by Rubens, Van Dyck, Poussin and other baroque masters. Additionally, the estate encompasses the recently restored 32-room Ringling mansion; the Circus Museum; the Original Asolo theater; the Rose Garden and beautifully landscaped grounds overlooking Sarasota Bay. Finish the museum tour off with a bite to eat or some shopping in St. Armand's Circle.
Salvador Dalì Museum. Visit the world's most comprehensive collection of works by the late Spanish surrealist. Come see why the Michelin Guide gave the Salvador Dalì Museum the only three-star rating on Florida's west coast! Since its doors opened to the general public on March 7, 1982, the museum has expanded to currently consist of 2,140 total pieces, to include oil paintings, watercolors and works from visiting exhibitions, all nestled in a 66,000+ square-foot facility! This unique museum also houses the most comprehensive and exciting gift store on Florida's west coast.
Shop till you drop at WestShore Plaza's one-million-square-feet of shopping excitement are set amongst a backdrop of charming Mediterranean beauty. Macy's, J.C. Penney, Sears, Maggiano's Little Italy and PALM – plus 100 specialty shops including Ann Taylor, Bebe, Old Navy, and a 14-screen AMC Theatre, make it the perfect mix of shopping, dining and cinema. Just minutes from Tampa International Airport.
Sail in Style under the Stars with Yacht Starship. Set sail on an unforgettable cruise aboard the Yacht StarShip! This 180-foot dining super yacht is the only one of its kind in Tampa Bay! As America's first three-diamond rated dining yacht, Yacht StarShip offers the best views on the waters of Tampa Bay and award-winning cuisine. A dining experience on the 600-passenger Yacht StarShip, or the 150-passenger Yacht StarShip II is set to impress. Available for public or private cruises from Tampa, Clearwater, St. Petersburg, Sarasota and other local ports. Reserve your table today!
Go Virtual with On Point Executive Center! Go play and leave the work to us!