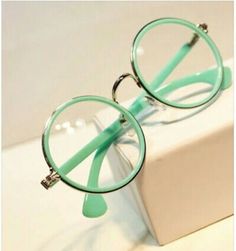 Quarterly Review for the Virtual Office Manager
It's a good idea for your virtual office manager to do a quarterly review, personally and professionally. It's a designated time that they can reflect on the previous 4 months and make adjustments that will boost productivity and satisfaction for the remainder of the year. For managers of virtual offices, the various holiday can serve as a benchmark to gauge progress and room for growth. Just as you would make a list of resolutions for your personal life (going to the gym, eating healthier food and calling your mother more often) you can also resolve to be a better boss in 2018. Here are a few suggestions for things to look over:
1. Assess your staff.  Do you have too many cooks in the kitchen? Or, are you feeling short staffed? How are individuals living up to their expectations in the virtual office? Conducting quarterly performance reviews can help you decide the staffing direction your company should take next.
2. Reconsider compensation packages. Many employees will base their long term commitment to your company on how appreciated they feel. If team members have been aboard for a year or two, it might be time to consider a raise. If you didn't have room in the budget to provide for vision or dental care insurance when you started the company, you might find that now's the time to beef up benefits.  In times past, 5+ years was a milestone for a seasoned employee.
3. Set a physical staff meeting. With team members running in dozens of directions while working remotely, a quarterly formal in-person meeting might be needed to set the agenda. On Point Executive Center, could be the perfect base for your team check-in.  (Office State of the Union Meeting)
4. Office Supplies. Do an inventory of what you are currently ordering vs using.  Do a cost comparison on higher priced items and be sure to take into consideration shipping costs and rewards programs.  If ordering on Amazon Prime saves you the time of stopping at an office supply store, the savings of time alone is worth the purchase.
5. Equipment. Is the printer running #onpoint? How about the computers, server and back up?  Has that been checked? Quarterly is a great check-point!
6. Billing Reports. Has your company experienced an increase in sales?  Or have the numbers dipped down to a place of discomfort?
7. Marketing Plans. Based on your answer to #6, a check up on your current marketing plans could be in order.
The check-list list goes on! But, you get the point.  Make a list and set a quarterly date to review each of the items of importance.  You'll be glad you did!