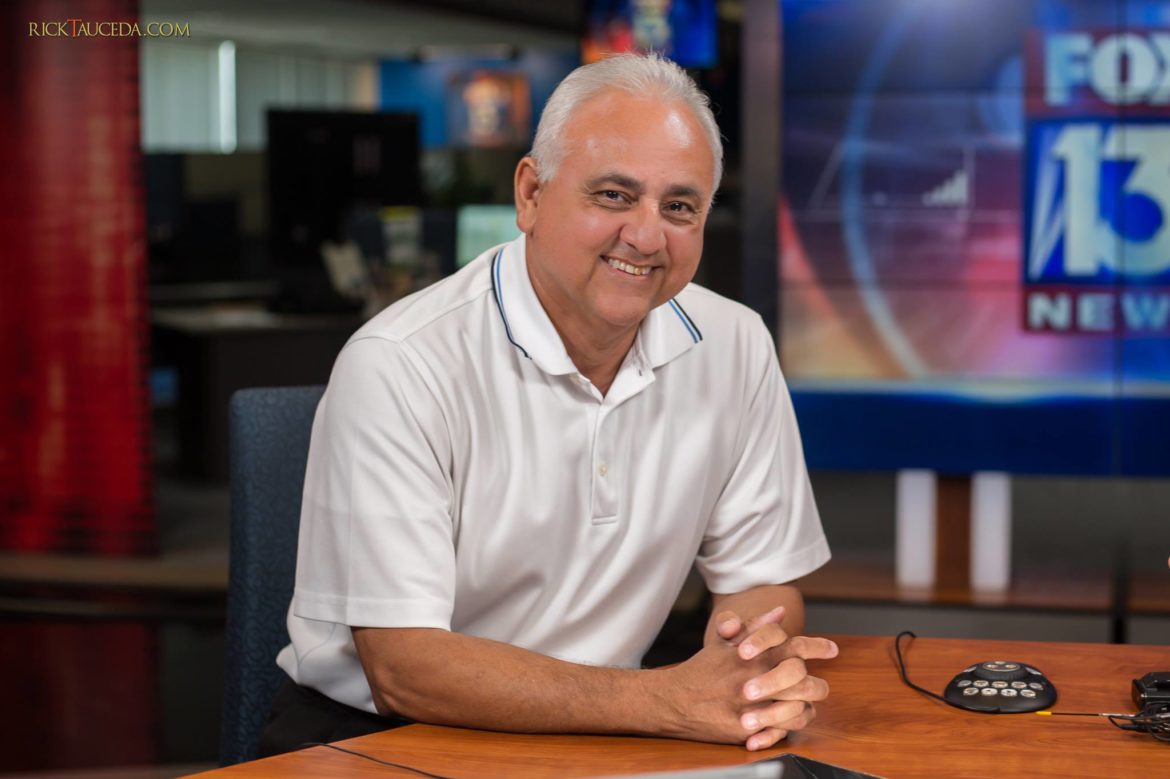 Honoring Rick Tauceda this October for PHOTOGRAPHER APPRECIATION MONTH
October is Photographer Appreciation Month
and in honor of that we knew right away the perfect photographer to spotlight here on our blog. Rick Tauceda has been On Point's trusted photographer for years.  He graciously photographs our staff and their families every Christmas as well as our many business expos throughout the year.  He and his wife of 37 years, Marki, have four children and five grandchildren. They make their home in Brandon, FL and enjoy traveling abroad and domestically when time allows. We caught up with Rick to ask him a few questions about photography.  We hope you enjoy the interview.
On Point: How long have you been a photographer:
Rick: I started in 2000 when I went to Cairns, Australia for vacation with a lousy Kodak throw away camera. The photos were awful. I took every course I could afford since then and turned professional in 2006.
On Point: What is your favorite thing to take pictures of?
Rick: People (ages 0-106). Everyone is a book being written. They have stories, they are survivors, there is emotion, mystique, and I learn from them. I am the one benefitting from their
experiences, though they are unaware when they are being photographed. Photography is more than "taking pictures". That is why I talk to the person before I photograph them. I use my lens as a window into someone's life and capture a moment in their journey of life.
On Point: If you could take pictures of any famous person, living or dead, who would it be?
Rick: Hate him or love him, it would have to be President Trump. I have some questions for him and his perspective is global. But he would probably kick me out within the first three minutes of photographing him-for taking too long to photograph him, lol. (Never rush your photographer).
On Point: What kind of equipment are you shooting with?
Rick: Canon Pro DSLR 5DM3 with L series pro lenses and Phottix Indra 500 Strobe Light. All images are in Camera Raw and reprocessed through Adobe Lightroom and Photoshop CS.
On Point: What do you see when you look thru the lens?
Rick: I first see the background for anything that needs to change, then the subject being photographed. I look for a nervous smile or a natural smile, and most important, the eyes must be in focus. A good image has a balance of shadow and light. I control that with an external flash or window light, something that you can't always do with a smartphone.
On Point: How could someone hire you for their photoshoot?
Rick:  They can reach me via email at rtauceda@gmail.com or call me at 813-493-2489. My website is www.ricktauceda.com.
You can keep up with Rick on his FaceBook page, https://www.facebook.com/rick.tauceda, and while you are there be sure to like On Point Executive Center's page too.
We know that one of Rick's favorite places is Mazzaro's Italian Market.  So we thought it only fitting to send him and his wife on a shopping spree to fill their pantry with the things they love.   #weop
If anyone has a way to reach President Donald Trump to make his wish come true, or Mazaaro's Italian Market for a photo shoot, please make it happen!  He deserves it.
Contact us today to discover more about our suite of virtual office services and to explore our beautiful office space in Tampa. Want to know more about how we can help you go virtual? Call us today at 813.350.7800.
#onpoint #virtualoffice #govirtual  #weep